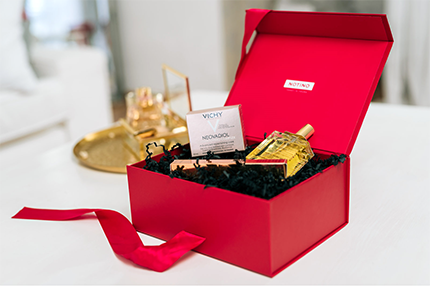 Don't enjoy wrapping presents? We'll do it for you!
Are you shopping for someone special and don't have the time or imagination to wrap the gift from Notino yourselves? Just leave it to us! We will professionally gift-wrap your items and decorate them with a satin bow. You can then present your loved one with the beautifully wrapped gift yourself, or have it shipped directly to their address.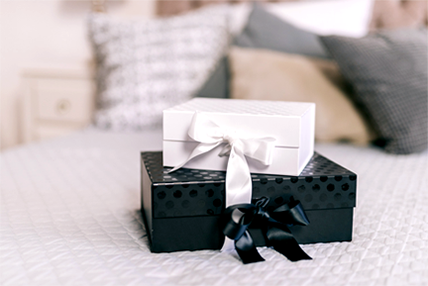 How much does the gift-wrapping cost?
We're asking a flat rate of € 4,99 for gift-wrapping. However, if you wish to put your items in several gift boxes, you'll have to pay for each box individually.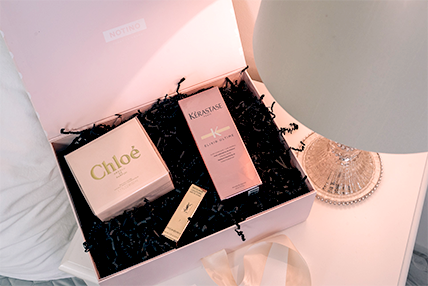 How to order the gift-wrapping service?
Before you complete your order, click on the gift-wrapping option and choose your preferred colour. Then select the items you want gift-wrapped.  If you wish to have your items sorted into several gift boxes, add more boxes to your order and again select which items should go into which box. If you order several boxes of the same colour, we will label them to help you keep track of what is in them.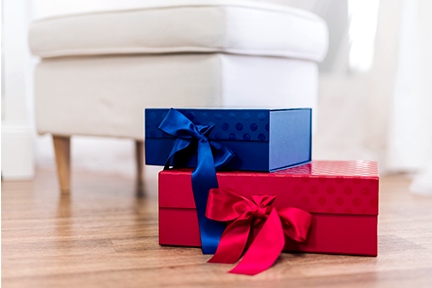 Does every product fit into the box?
Our gift-wrapping service is available for most products that we sell on our website. Items that don't fit into the gift box will be marked grey in the preview and you won't be able to select them for gift-wrapping. These items will arrive with the order, but not inside the gift box.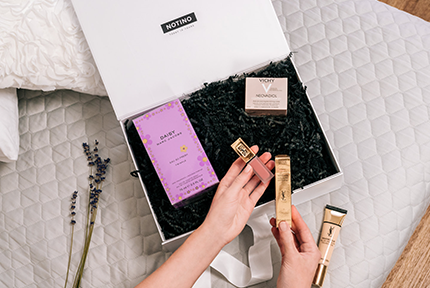 How many products can fit into our gift box?
We put a maximum of 3 products in each box so that it always looks nice and neat when the recipient opens their gift. If you want to have more products gift-wrapped, simply add another gift box to your order. You can add up to 4 gift boxes to one order and select the items you want us to put in them.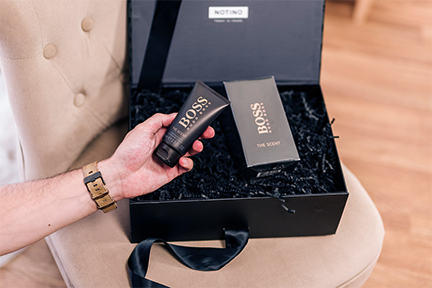 Is it necessary to always have the entire order gift-wrapped?
No, it's not necessary. If you're buying products for yourself as well as your loved ones, simply leave them out while selecting items for gift-wrapping.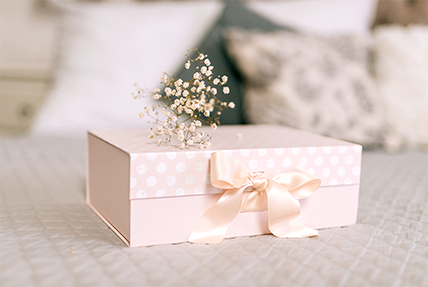 Do you want to have the gift delivered to the recipient directly?
The entire order can only be delivered to one address. If you want to surprise several of your loved ones, you'll need to place separate orders for each one. If you truly want to surprise someone, we can deliver the present for you. All you have to do is enter the recipient's address at the end of your order and then use your own billing address. We will take care of the rest.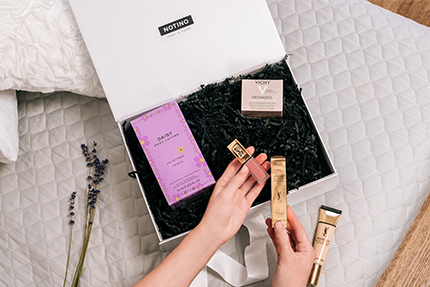 When will the parcel arrive?
We really take great care to gift-wrap your orders perfectly, which is why it might take 1–2 extra days for your parcel to be delivered.
Won't the gift box get damaged in transport?
We always put the gift box inside a standard shipping box to really protect it from getting damaged.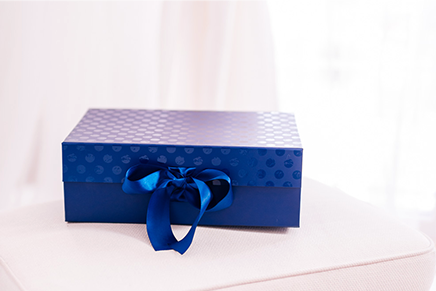 Will the parcel contain the invoice?
We only put invoices in with orders that are to be collected at our collection points. If you select a delivery to an address, we will send an electronic invoice to your e-mail.
Can gift-wrapped items be returned?
Yes, the gift-wrapping service doesn't change anything about our return policy. However, you can only return the items, not the gift box itself.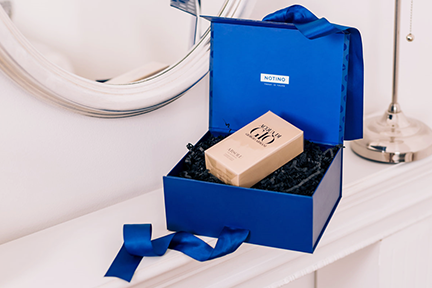 What if the service is currently unavailable?
We have a special team of people who are gift-wrapping every order with great care. That is why they can only wrap a limited number of orders every day. If the service is temporarily unavailable, you can use it the next day.