Tips and tricks for expecting mums
How to take care of your body during pregnancy, how to get ready for childbirth and what to buy for your new baby? Read on for our pregnancy advice. We bring you the best pregnancy tips and tricks you can find.
I'm pregnant
Congratulations, in a few months you'll be a mummy! So let's look at some products that will make you and your body more comfortable during pregnancy.
Many pregnant women are dealing with stretch marks – but there's no need to panic because of a few scars. Your body is capable of growing a whole gorgeous baby from one tiny cell in only nine months, and you should be proud of that! When it comes to stretch marks, you can prevent them with thorough moisturising. Make sure to drink plenty of fluids and put an anti-stretch mark cream on any areas prone to scars (tummy, chest, thighs and buttocks) twice a day.
Does the thought of a perineum cut terrify you? The so-called episiotomy is a standard procedure which makes childbirth easier. That said, it might not always heal the way it's supposed to – so if you'd prefer to avoid it altogether, be sure to massage your perineum with a special massage oil throughout your pregnancy. This way you can prepare the sensitive area for the stress of labour and reduce the need of a perineal cut.
When it comes to pregnancy cosmetics, always read the ingredients list carefully. Avoid especially retinol which is often included in products for acne-prone skin. High concentrations of this substance could negatively affect the fetus. When you're exposing your belly to the sun during the summer, opt for mineral sunscreens.
Our tip! The delicate period of your pregnancy is the perfect time to try natural cosmetics with minimalist formulas.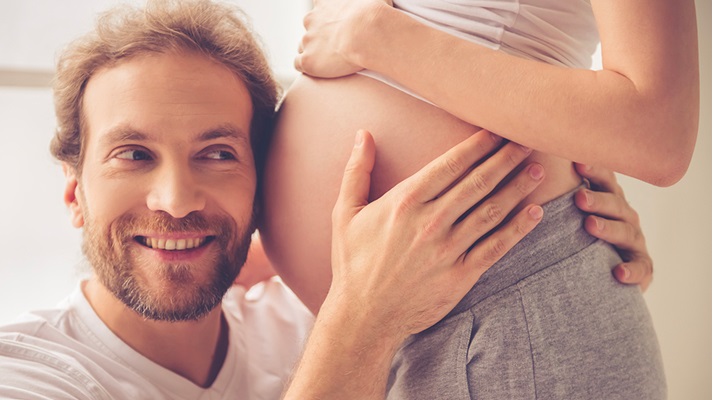 Packing for the hospital
When the last trimester comes, it means one thing: It's time to pack your hospital bag!
Here's a list of all the essentials you'll need:
your maternity notes
your birth plan (if you have one)
Your pregnancy bag should include basic toiletries as well as pregnancy pads along with a few pairs of breathable disposable knickers. Not every hospital has a nice and soft toilet paper, so pack at least two rolls with you. Breastfeeding pads are a clever little thing you can insert in your bra to absorb any leaking milk.
Our tip! Make sure to pack knickers that are a size larger than you normally wear. After giving birth it's all about comfort rather than aesthetics.
Nursing can be also quite complicated. It usually hurts a little at the beginning, so be sure to take care of your nipples. Use a suitable moisturiser on a regular basis – ideally one you won't have to wash off before the nursing itself. If you produce a lot of milk, you'll appreciate a breast pump which brings instant relief and prevents infection from accumulated milk.
The bag for your new baby should definitely contain nappies, changing mats, clothes and a dummy (just in case!). You'll also need your own swaddle blanket since the hospital ones tend to have a lot of ties you don't want to fuss around with. You should also take a baby oil which you can apply to wet skin for better absorption.
Our tip! Don't bring any baby clothes you'd have to pull on over the baby's head. Trust us – 11 out of 10 mothers co-sign this tip.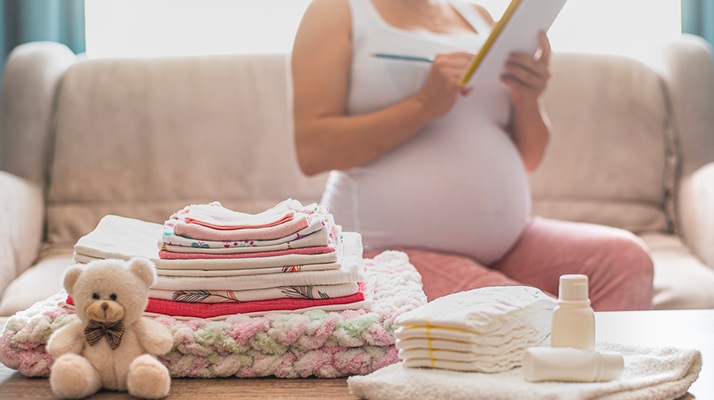 I'm a mum now
You're finally home with your new baby and you're trying to find a daily routine that suits the whole family. Luckily there are many products to make this hectic time easier. 
Changing your baby's nappies will become part of your daily life. The gentlest and most simple way to wash your baby is in the wash basin in the bathroom under a lukewarm running water. You'll also appreciate some good baby wipes for on-the-go cleaning. Make sure to let your baby's skin breathe and moisturise it on a regular basis to prevent nappy rash. Classic cloth nappies are an exceptionally handy product. They double as a multi-purpose baby towel.
Our tip! Gentle bamboo nappies are great for wiping your baby's sensitive skin. They're much softer than cotton ones.
Once your kid's asleep, you can finally enjoy a luxurious and relaxing shower! All you need to do is turn on the baby monitor and keep it nearby. In the 6 weeks after birth (and even beyond that), you'll love non-stinging intimate hygiene products which restore the natural pH of your intimate area. And what about your baby? They'll love a nice bath with a baby bath oil – just make sure to wash every part of their body including their chubby little skin folds, under their chin, between their fingers and toes, and behind their ears.
By now you probably pretty much live in your nursing bra. But even if you're not nursing, you'll like a handy gadget. A bottle warmer is a fantastic invention that keeps the formula or food at the exact right temperature. It will become one of your favourite devices. Plus it can be used at home as well as while you're travelling!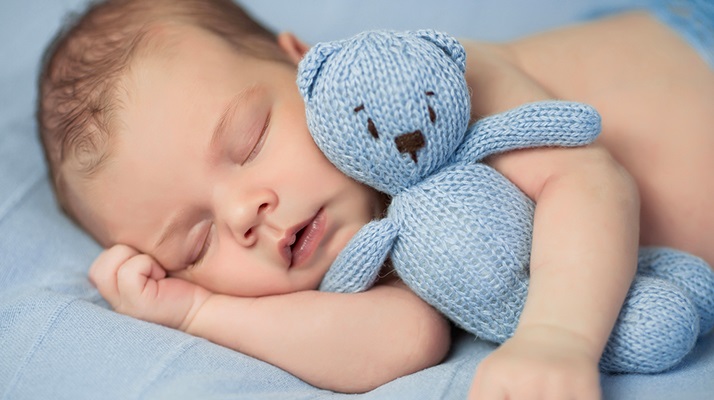 Are you feeling a bit more ready to become a mum? We hope this new stage of your life brings nothing but joy and happiness <3