17 years and counting with you
Our story began in 2004 in the Czech Republic. Even back then it has already been our goal to make Europe more beautiful. All of 16 million of our happy customers are the proof for us that we are on the right track. At the same time, it is also a huge commitment. A commitment to constantly improve, to choose for you the best products out there and deliver them as fast as possible, to always be there for you and turn shopping into a one of a kind experience. A commitment to carry on together on our way to make beauty more accessible. On any occasion. Anywhere in the world.
---
A wide selection of perfumes and cosmetics always at great prices
Thanks to you, we have become one of the biggest e-shops with perfumes and cosmetics in Europe in 17 years on the market. Today on Notino you can choose from 82,000 unique products from 1,500 global and smaller local brands. At the same time, we are constantly working on bringing new and better offers for you every day. You have purchased 55 million products from us last year only.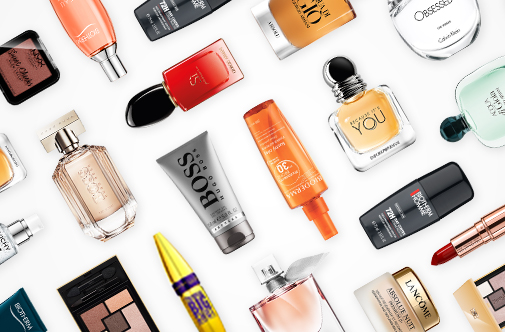 ---
We expand the chain of our stores as well
It has been a long time since we have been just an e-shop. We are gradually expanding our chain of brick and mortar shops where our beauty consultants will always advise you on how to choose exactly what you need and will be happy to show you our current bestsellers and new arrivals. From the beginning, we have been striving to be tech-savvy. Today we are using advanced technologies in our shops as well, thus interconnecting the world of online shopping with a personal experience. You can find our shops in the capitals and big cities in the Czech Republic, Slovakia, Poland, Hungary, Austria, Romania, Bulgaria and Ukraine.
We dispatch up to 140 thousand parcels a day
We always try to offer you the most suitable products. At the same time, our goal is to get them to you safely and as soon as possible. Thanks to our own technologies, perfect management of logistics and the distribution centre, it takes your order two hours on average to get on its way to you. We are capable of dispatching up to 140 thousand packages a day. Just for the record, last year we have delivered 12 million parcels to you.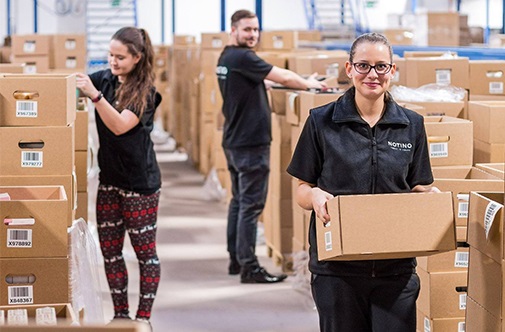 We are always here for you
The satisfaction of our customers has always been and will always be our top priority. Every day over 1300 of our employees work to ensure that everything runs smoothly like a Swiss watch. We speak 19 languages and work five days a week, so we can help you choose the right product or solve any technical issues at any time.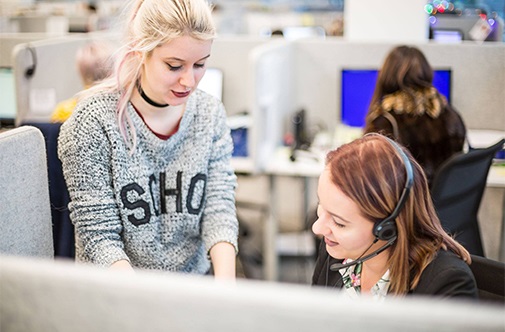 You always come first for us. And we are often your #1 choice as well.
In the Czech Republic and Slovakia, you have voted for us in different categories as the best quality e-shop in ShopRoku contest. In addition to that, we got the Popularity Award in the Beauty and Health category. We are also the most popular e-shop in the Beauty and Health category in Hungary, and the best beauty e-shop according to Ranking Zaufanych Sklepów contest in Poland.